Brandon Presley
northern.district [at] psc.ms.gov (subject: Northern%20District%20Question) (Email Me)
Thank you for visiting my web page. As your commissioner, I am focused on protecting the public's interest when it comes to your utility bills and service. Please take time and look around our web page and feel free to email me or my staff with any questions, comments, or concerns you have. I stand committed to serving and protecting your interests, and I look forward to hearing from you.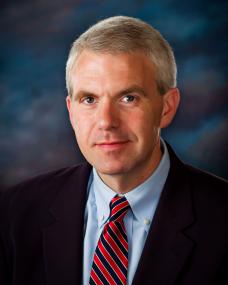 About Commissioner Presley
Commissioner Brandon Presley was elected Public Service Commissioner for the Northern District of Mississippi in 2007, re-elected in 2011, 2015 and most recently in 2019 without opposition. Elected to the Public Service Commission at age 30, he was the youngest Commissioner ever elected in Mississippi. Prior to his election to the Public Service Commission, he served as Mayor of Nettleton from 2001 to 2007, having been elected at the age of 23, making him one of the youngest mayors in Mississippi history.
Commissioner Presley was elected in November 2019 to serve as the President of the National Association of Regulatory Utility Commissioners (NARUC), which is composed of regulatory commissioners from all 50 states, the District of Columbia, Puerto Rico, and the Virgin Islands.  He has also served as President of the Southeastern Association of Regulatory Utility Commissioners, which is composed of Public Service Commissioners from the eleven (11) Southern States and Puerto Rico.  He is a member of the board of directors of NARUC and serves on multiple NARUC boards and committees. He is co-vice chair of the NARUC Committee on Gas, a member of the Committee on Telecommunications and the International Relations Committee. He is a former member of the board of directors of the National Regulatory Research Institute (NNRI).
Commissioner Presley currently serves on the advisory committee for the New Mexico's State University Center for Public Utilities and is serving his second term on the Electric Power Research Institute's (EPRI) Advisory Council. He is also a member of the Financial Research Institute Advisory Board. He is a graduate of Harvard University's Kennedy School program for State and Local Government Executives.
Commissioner Presley, 46, is a lifelong resident of Nettleton, where he and his wife, Katelyn, are members of the First Methodist Community Church. He is past-President and current member of the Nettleton Lions Club and is a member of the Nettleton Civitan Club. 
Follow Commissioner Presley
Due to permanent changes at Twitter/X to see Commissioner Presley's Twitter/X Feed you must have a Twitter/X account: https://twitter.com/PresleyPSC