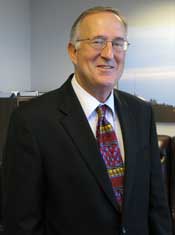 Director - Chris Garbacz 


chris.garbacz

[at]

mpus.ms.gov

-- 601-961-5413
Overall strategy for rate hearings with other divisions are coordinated in order to develop comprehensive technical analyses of issues with appropriate oral and written testimony. This task includes analyzing rate of return on investments, financing, rate structures, and cost of service proceedings and defending and testifying under cross-examination the Staff's findings and economic and financial presentations. Routine filings and issues currently before the Commission are examined for the long-term impact on Mississippi ratepayers and utilities. Chief among these issues are the activities of the interstate holding companies and federal regulators. 
Research activities on issues not currently before the Commission are performed. New forms of regulation, the changing competitive structure of the utility industry, environmental regulation, and similar issues on the national agenda are examined for their potential impact on Mississippi.